The 4th International Symposium of the Virtual Alpine Observatory (VAO) took place from 13 to 15 March 2018 in Grenoble.
At the invitation of the organizers as a member of Action Group 8 of the EU's Macro-Regional Strategy for the Alpine Region (SUERA) on the management of climate change adaptation and natural hazards, the PARN (Benjamin Einhorn)* delivered a welcome note on the link between the work of the VAO and those of the SUERA.
► Welcome Note PARN – VAO and EUSALP AG8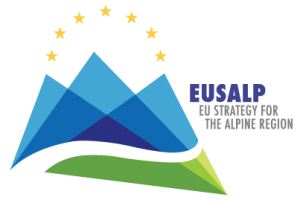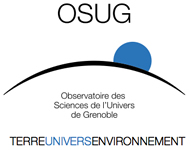 Among the topics discussed at the symposium were issues of atmospheric and climatic variability, the impact of climate change on the Alpine environment, the water cycle and natural hazards in mountain areas, on which OSUG laboratories conduct cutting-edge research. This symposium would also include a presentation of European data collection and sharing initiatives (ESFRI roadmap).
* Represented by Michel Dietrich, Director of OSUG.
---
From 13 to 15 March 2018, the Virtual Alpine Observatory (VAO) will host an international symposium to present its latest findings and encourage networking activities. The symposium will be held in Grenoble, France, and will include presentations about new results from science and technology as well as about new project initiatives.
Alpine high altitude research stations contribute significantly to the monitoring, understanding, and forecasting of processes in the Earth system. Their exposed location creates almost ideal conditions for the investigation of many physical and chemical processes in the atmosphere, geosphere, cryo- and hydrosphere, as well as biosphere. The Virtual Alpine Observatory supports the research activities of European high altitude research stations by aggregating their measurements and performing joint research projects. VAO is contributing to the Alpine Convention and to EUSALP. Access to other data and to high performance computing facilities creates rare research opportunities.
The symposium provides an ideal forum for obtaining up-to-date information about the latest developments, exchanging ideas, identifying future trends, and networking with the international high altitude research community.
More details here