23-24 novembre 2017
Munich (Bavière)

Le PARN a participé au premier Forum annuel de la Stratégie macro-régionale de l'UE pour la Région Alpine organisé à Munich les 23 et 24 novembre 2017 par la Présidence Bavaroise. Couplé à la la 2ème Assemblée Générale de la SUERA, ce  premier forum public associait des rencontres bilatérales, des conférences plénières et des ateliers thématiques, ainsi qu'une exposition grand public comportant des stand des 9 groupes d'action de la SUERA, de la Commission Européenne, du programme Espace Alpin, ou encore de la Convention alpine.
Cet important moment d'échanges a réuni de nombreux participants (> 580 inscrits), représentants européens, nationaux et régionaux des 7 pays alpins, afin de dresser un premier bilan de la mise en œuvre de la Stratégie, de présenter les actions en cours et de réfléchir collectivement au futur des stratégies macro-régionales après 2020.
La SUERA vise en effet notamment à mettre en cohérence les dispositifs de financement existants, à travers l'articulation des 80 programmes financés par les Fonds Structurels Européens auxquels sont éligibles les territoires de la région alpine, dans le cadre de la politique de cohésion de l'UE.
► EUSALP First Alpine Forum Munich website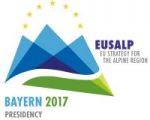 Le Forum EUSALP 2017 (ec.europa.eu)
EU Regional Policy, 23/11/2017
The Alps remain an anchor of stability and prosperity in Europe and a region with strong economic assets. But there are still challenges that must be faced and which go beyond national boundaries: trade flows, traffic congestion, ecosystems, climate change, or pollution. This is why two years ago Alpine Stated and Regions have decided together to reinforce the region's assets by setting up the EU  Strategy for the Alpine Region. . The quick start of its implementation has raised many expectations amongst stakeholders. Today and tomorrow representatives from European, national and regional representatives, as well as other stakeholders meet in Munich to take stock of what has been achieved through the Strategy and to look at the remaining challenges.
An important dialogue framework for the 7 EUSALP countries, the first EUSALP Annual, Forum, jointly organised by the European Commission and the current Bavarian Presidency, will focus on how to addressg the major challenges  together in cooperative way.. The ministers representing the 7 countries will adopt the « Munich Joint declaration on the EU Strategy for the Alpine Region, confirming their countries' commitment to address the current challenges together!.
More Information
EU Regional Policy InfoRegio, 22/11/2017
Tomorrow, the Commissioner for regional policy Corina Crețu will be in Munich, Germany, to participate in the first annual Alpine macro-regional Strategy Forum alongside Karl-Heinz Lambertz, President of the Committee of the Regions. « This first forum will be an opportunity to make an initial assessment and to renew our commitment to the strategy, to work more closely together, across borders, in this big and beautiful region" stated Commissioner Crețu, « It will also be an opportunity to reflect on the future of our macro-regional strategies after 2020. » The Alpine Strategy, which brings together seven countries (France, Germany, Italy, Austria and Slovenia, as well as Liechtenstein and Switzerland) along with 70 million people, aims to further pool resources in the region to address common challenges, such as air pollution, road congestion and to increase trade. These resources include 80 different programmes financed by European Structural and Investment Funds; the aim of the strategy is to ensure the best use of the aforementioned programmes for everyone.
Thursday, 23 November 2017
EUSALP General Assembly
Youth for EUSALP – Youth conference
Information session on the EU Alpine Strategy
Opening of the EUSALP Annual Forum
Taking stock of the Bavarian EUSALP Presidency 2017
Presentation of the EUSALP Youth Conference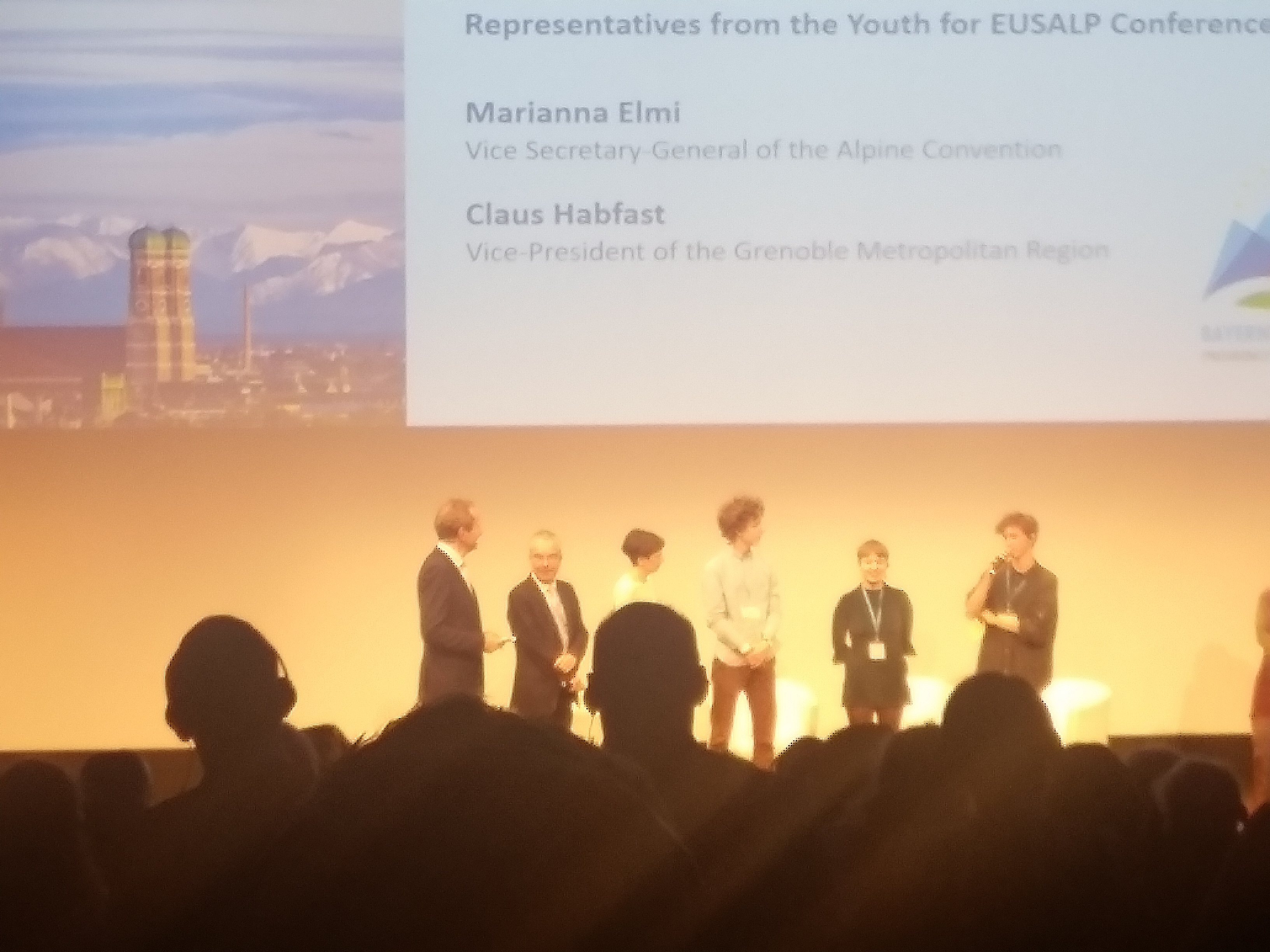 Moderator: Tilman Schöberl, Bavarian Broadcasting Corporation
Opening of the First Annual Forum of the EU Alpine Strategy
Speakers:
Dr. Beate Merk, State Minister for European Affairs and International Relations, Bavaria
Corina Creţu, European Commissioner for Regional and Urban Policy
The Bavarian EUSALP Presidency 2017 in the context of the Trio Presidency Slovenia-Bavaria-Tirol
Speakers:

Dr. Beate Merk, State Minister for European Affairs and International Relations, Bavaria
Ulrike Scharf, State Minister of the Environment and Consumer Protection, Bavaria
Iztok Mirošič, State Secretary and Deputy Minister of Foreign Affairs, Slovenia (EUSALP Presidency 2016)
Günter Platter, President of Tyrol (EUSALP Presidency 2018)
Youth for EUSALP – Presentation of results from the youth conference
Speakers:

Delegates of the EUSALP Youth Conference
Dr. Beate Merk, State Minister for European Affairs and International Relations, Bavaria
Markus Reiterer, Secretary-General of the Alpine Convention
Claus Habfast, Vice-President of Grenoble Metropolitan Region 
Closing statement

Karl-Heinz Lambertz, President of the Committee of the Regions
Workshop 1 Embedding macroregional strategies into the post 2020 EU framework
The success of EU macro-regional strategies presupposes, in addition to the commitment of all those involved, also an adequate financial envelope for implementing measures. On initiative of Bavaria, 14 member regions of the EU Alpine strategy have adopted a common political position on how macro-regional strategies can be more firmly embedded into EU policy and into the EU Multiannual Financial Framework after 2020. This position will be discussed in the context of the current political discussions about the EU's future and its finances.
Speakers:
Dr Brigitta Pallauf, President of the Regional Parliament of Salzburg and political representative for the Alpine Space Programme
Raffaele Cattaneo, President of the Regional Council of Lombardy and rapporteur on macro-regional strategies in the Committee of the Regions
Giuseppina De Santis, Minister for Economic Development, Piedmont
Katrin Schütz, State Secretary for the Economy, Employment and Public Housing, Baden-Württemberg
Herbert Dorfmann, MEP, Co-Founder of the « Friends of the EUSALP » Group in the European Parliament
Moderator: Lena Andersson Pench, Director, European Commission, DG Regional and Urban Policy
Rapporteur: Ann-Jasmin Krabatsch, European Commission, DG Regional and Urban Policy
Macro-regional strategies such as EUSALP are transforming regions. But do they also change the way those regions are perceived? The relationship between mountain and metropolitan regions is characterised by reciprocal images, which also influence the development in the 'extended Alps', their growth and innovation. Based on the study « Interaction between mountain regions and metropolises », the workshop will address the potential of a critical questioning of mutual perceptions and expectations in the relation between metropolitan regions and mountain areas. Furthermore it will explore their impact for the specific fields of the EUSALP Action Groups.
Speakers and moderators:
Dr. Jens Badura, founder and manager of berg_kulturbüro, Ramsau, Germany
Prof. Dr. Bernhard Tschofen, Co-director Department of Social Anthropology and Cultural Studies at the University of Zurich, Switzerland
Closing remarks and rapporteur: Jean-Pierre Halkin, Head of Unit, European Commission, DG Regional and Urban Policy
Evening Reception
Photo Competition « Us & The Alps » – Award Ceremony

Dr. Beate Merk, State Minister for European Affairs and International Relations, Bavaria

Alpine Region Preparatory Action Fund (ARPAF) – Project Grant Award Ceremony

Dr. Brigitta Pallauf, President of the Regional Parliament, Salzburg

Closing statement

Ulrike Scharf, State Minister for the Environment and Consumer Protection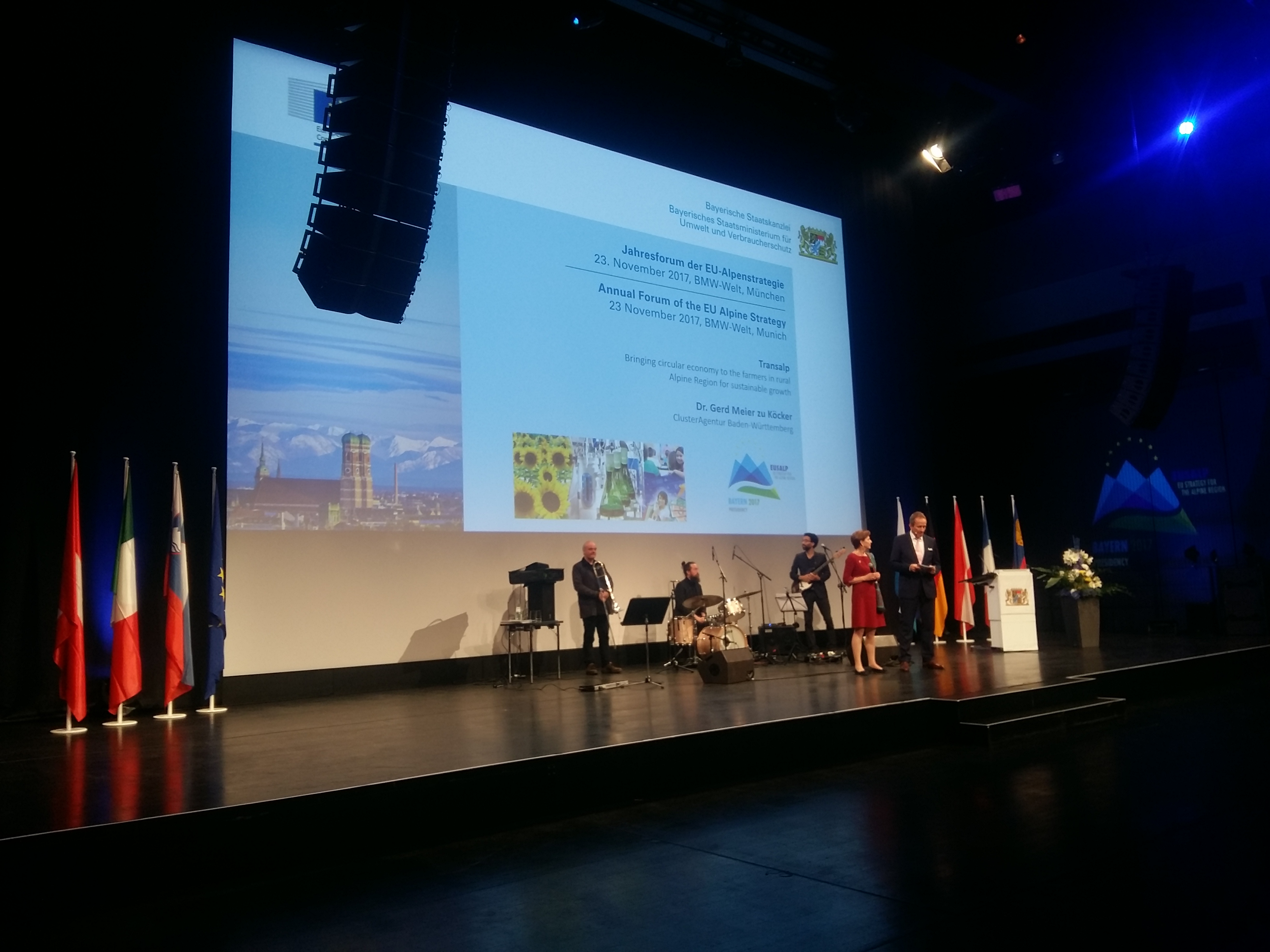 Closing Plenary Session
Moderator: Jean-Pierre Halkin, European Commission, GD Regional Policy
Reports from the workshops of the day
EU Alpine Strategy – the road ahead
Speakers:

Filomena Silva Carvalho, European Commission, Team Leader EUSALP, GD Regional Policy
Michael Hinterdobler, Director European Policy and International Relations, State Chancellery, Bavaria
Dr. Florian Mast, National Coordinator of the EUSALP Presidency 2018, Tyrol